Today was a long day at work. I watched the same DVD seven times...once for each biology class. I could have quoted the entire thing to my last two classes! So, as a reward for myself, I ventured over to Anthropologie to return
a lovely dress
. Since I knew Zach was working late tonight, I decided to look around and try on all the things I liked there (ok, not all of them...I would still be there now...). It was so fun!! Also - shopping during the week and during a recession is great! I had the store to myself. Here are some of the things I tried on: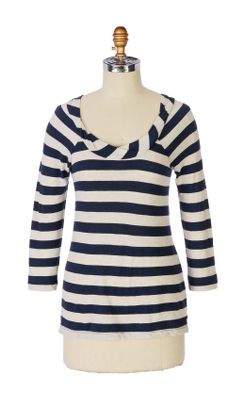 twists-and-turns top
- cute, comfy, french
joe's provocateur meg
- yikes! expensive!

ice breaker dress
- hideous
lovelace manor shift
- yes, the ruffles did look weird