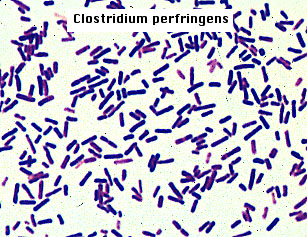 Gram positive bacillus - this species causes gangrene
Today I felt drained. I am writing my final exams, teaching my kids how to do the Gram stain (without harming themselves or each other), and working on a million other small things throughout the day. I can't believe it is only Wednesday, and I still have 2 weeks worth of papers to grade. I miss my best friends and my family, and I wish I could have just called someone to go out to coffee and talk after a long school day.
Instead, I called Zach and he came home and made me dinner. We had salads and my favorite breadsticks. He hugged me and told me it would all be fine. Somehow those little things make even a rough day seem brighter.