The past few weeks have been both interesting and exhausting. Zach and I have been contemplating some big life decisions, but it is all about timing. Before this, I never realized how draining it can be to wait. I am not a patient person. I thought I was, but I definitely need to work on this area. Also, I like to feel in control. For whatever reason I have been neither in control, nor satisfied with the pace of our progress in decision-making.
To add to the stress of life, I have been grading many, many, many research papers and finishing up the school year. I am
happy
to say that we are nearing the end of the waiting period and the school year. I am starting to feel like a weight is lifting off my shoulders. To celebrate, I found some of my favorite things at Target today to use during the
summer
months.
Item 1: Neutrogena Lip Shine moisturizer in Glaze (with SPF 20)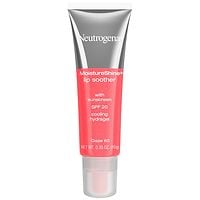 Item 2: Hanes V-neck tshirts - I have been wearing Zach's ever since he bought some a few weeks ago.
Item 3: Oster Classic Beehive blender