This past weekend, I went to a wedding shower for my friend Jenna. I have been married for almost 2 years and in many ways, Zach and I still feel like newlyweds. However, I think I have erased from my memory all of the painstaking work of planning a wedding. I remember all of the fun parts (showers ,the wedding day, and honeymoon) and I choose to forget all of the meetings, payment due dates, and tiny details that no one really noticed. It is funny how you begin planning a wedding with your dream in mind, and then you realize how impractical, expensive, and impossible some of your ideas can be...
However, one of the most exciting parts about wedding showers is opening a huge pile of presents! At each shower, I was surprised and blessed by friends' and relatives' generosity. As I sat at Jenna's shower, my best friend Katie and I had fun remembering our showers and our favorite gifts. Here are some of our favorite and most used gifts:
StirCrazy Popcorn Popper: Movies at home with healthy popcorn is so much better (and cheaper) than the movie theatres.
Pampered Chef
Batter Bowls: so practical! We use ours for salsa, cookie dough, pancake batter, homemade pizza dough, and more...
Emile Henry
Pie Dish: pies turn out with golden flaky crusts - I like raspberry or cherry pies the best.
Thomas O'Brien Towels
: these have stayed soft and cozy, even after 2 years and they are a great deal at Target. I bought them in soft blue and white.
Williams-Sonoma
Everyday Restaurant Dinnerware: Kate and I both agreed that china would not be practical in our homes, because we wouldn't use it often. I opted for this set of white dinnerware and I love it! It is practical and always makes food look better. I found all the extra pieces (butter, creamer, sugar bowl, salt and pepper shakers) from the
PB White
collection.
Anthropologie's lovin' spoonful measuring set: blue and white porcelain - I love these!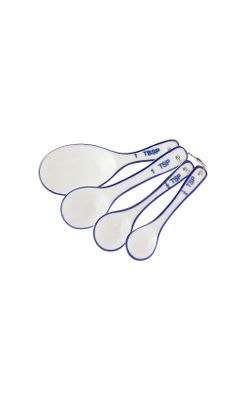 Pottery Barn Pocketwatch Clock:
I love the quiet ticking of this clock and its vintage style.
What would be your favorite shower gifts to give or get?